With "HotHell" French Twinks creates an original film and uses the careful production, mixing scenarios of terror and hard sex in an deliciously vintage atmosphere. Since the story takes place in a hotel haunted for 30 years by a gay ghost and thirsty for sex.
" Everything combines to make HotHell one of the most exciting films of 2017 " Pink TV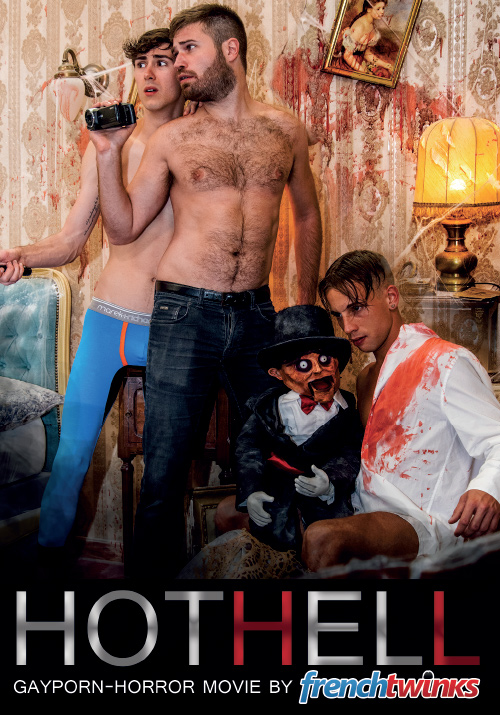 This new creation by Antoine Lebel, released on October 31, 2017, was a lot of imagination (thanks to Daniel Ryder for co-writing the screenplay) and several weeks of preparation including the creation of the scenery, which has been entirely manufactured by the label with items found with a deep concern for authenticity. The video editing and the special effects were also a big part of the job and of course the talent of the three actors; Doryann Marguet, Paul Delay and Baptiste Garcia, which has been a real challenge for these pornstars. There's difficulty in going around in full light or on a green background with no idea of the final result, especially as each sequence is later broken down and turned into a chronological order in post production.
"The production and creation are impressive: it is very well done, well portrayed, with a Great Quality." Pop & Movies
So It is with some pride that French Twinks invites you to discover the trailer of the horror movie gay porn HotHell :